Weird Locations I Learned About Today
During my end-of-the-day procrastinating at work (as opposed to my morning, midday, and afternoon procrastinating), I came across
this Huffington Post article
which named a single weird thing about each of the 50 states.
From that, I learned about a few interesting travel locations and thought I'd share these segments/photos from that piece. I'd also recommend reading the rest of it. It's pretty interesting:
Indiana
You can visit a partial replica to the Pyramid of Giza and Great Wall of China.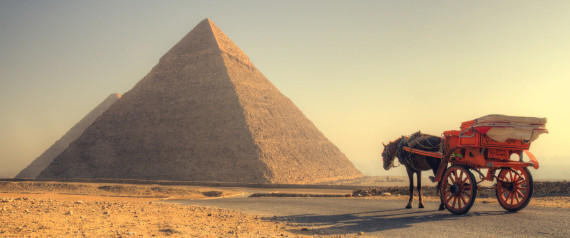 Bedford is considered the "Limestone Capital of the World," and as such tried to use its resources to build replicas of both the
Great Pyramid of Giza and the Great Wall of China
. The plan was abruptly killed after controversy over the federal government's granting of hundreds of thousands of dollars to complete the project. The ruins of the partially started pyramid still exist, although the wall is just a line of limestone blocks on the ground.
Montana
Montana has a replica of the shire from "Lord of the Rings."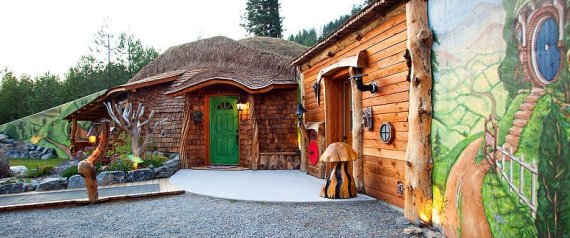 The Hobbit House is a replica of J.R.R. Tolkien's
shire
and has been located in the Cabinet Mountains since 2008. Accommodations are $295 a night.
Wisconsin
There's an upside down replica of the White House that makes absolutely no sense.
Top Secret in Dells is an upside down
White House
that also has upside down furniture and a "fun house" attraction inside. That's not the truly weird part though. It has received a 1.5 rating on both
TripAdvisor
and
Yelp
, where people have said that despite the high ticket price tour guides are often nowhere to be found, the heat isn't turned on in the winter, all that's inside is a "shot of air from an air compressor" and that place is just really dusty in general. One reviewer seemed to perfectly sum it up as, "we weren't even sure what the whole point was." That said, although it doesn't seem to be all that fun inside, the reviewers do agree the outside is still pretty cool.
There's actually a chain of upside down White Houses called Wonderworks in 4 other states, but they don't nearly compare to the bizarreness of Dells' Top Secret and seem to be
respected establishments
.